Jason Lynch, LMHC, LCAC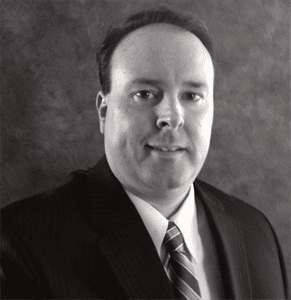 Is overwhelming anxiety or depression making it difficult to perform even life's smallest tasks?
Has addiction caused you to become detached and isolated from your family and friends?
Has infidelity left you feeling traumatized, unable to trust, or uncertain about the future of your relationship?
I know from personal experience how difficult it is to be emotionally vulnerable with a therapist. My own journey from addiction to long-term recovery provides me with insight and experience that many therapists lack. Although asking for help can be difficult, know that I will be there to support your journey from the very first phone call all the way through to your discharge session.
As you can hopefully tell from the testimonials below, I am passionate about treating couples, as well as clients with trauma and PTSD.  My approach is evidence-based and incorporates approaches that have been "tried and tested". These include Cognitive Behavioral Therapy (CBT), Dialectical Behavioral Therapy (DBT), Internal Family Systems (IFS), and Eye Movement Desensitization and Reprocessing (EMDR) Therapy.
Jason Lynch holds a Bachelor of Arts in Psychology from the University of Notre Dame, a Bachelor of Science in Nursing from the University of Missouri, and a Master of Science in Addiction Counseling from Capella University.  Jason is licensed by the State of Indiana as a Mental Health Counselor and as a Clinical Addiction Counselor.  He is also licensed as an Acupuncture Detoxification Specialist.
Prior to becoming a Counselor, Jason was the President/CEO of J. Lynch & Associates, a legal nurse consulting firm.  He has served in senior roles in healthcare management at the level of Executive Director and service line administrator. In addition to his work in private practice, Jason is a Crisis Therapist with Community Fairbanks Behavioral Hospital and Adjunct Faculty in the Mental Health Counseling Program at Butler University.  In his free time, Jason enjoys spending time with family, reading, and traveling.
Testimonials
Jason caters to your personal needs. He is very relatable and caring. He gives helpful suggestions on tasks that are easily adaptable in a busy lifestyle. He is there to be a guide and resource and it works!
Jason is a good man. Being the first counselor I talked to as an adult, I was very nervous about the experience as a whole. Jason, however, is understanding and amazing in his ability to help me understand the concepts of CBT. He's patient and involved in my concerns, and it means a lot to me to have someone to help me through these rough times.
I have been working with Jason for about a year. He is easy to talk to and has made me feel very comfortable from the beginning. I have also learned a lot of techniques that have proved to be very productive in my day to day. He is always prompt and attentive to schedule changes and very flexible. Life is good and I am in a much healthier state of mind due to Jason and his practice.
Our experience with Jason was fantastic! He truly cares about his clients and goes out of his way to help you succeed. He helped us learn healthier ways to communicate and move beyond past issues. We came to counseling feeling very defeated and thanks to Jason we have hope about the future of our relationship.
Working with Jason has been very helpful in an effort to improve myself and way of thinking.